You might be wondering, what is body sugaring? Body Sugaring is a safe, gentle method of hair removal for all parts of the body. It is effective on all skin types and hair textures.
What is the Sugaring Product?
The sugaring paste used is a blend of natural ingredients with no chemical additives so there is no fear of any harmful side effects. The application of this unique product will also remove dead skin cells leaving the skin soft, silky and healthy.
Why Alexandria Professional?
Certified Alexandria Practitioners are professionally trained and educated. They are committed to a high standard of service, helping you make Alexandria Professional Body Sugaring™ a part of your regular beauty routine.
As a Certified Body Sugaring Practitioner, I will be able to schedule your appointments best because I will become very familiar with your hair growth pattern. Hair growth need not exceed 3mm to be removed.
Preparing your skin for your treatment
Please do not shave or use depilatory creams between appointments, as this will interfere with your goal to refine and diminish your hair growth and to have smooth healthy skin. Regularly hydrating and exfoliating your skin between sugaring treatments is just as important as receiving treatment. You will receive the best results if your skin is healthy. Ask me how you can maximise your results. The better your skin, the better your treatment. The better your treatment, the better your skin… It's that simple!
Faces
If required, to quickly reduce redness in this area, I can apply a Hungarian Wellness Mud™ immediately following treatment or apply it at your convenience at home with our Mud Puddle® Hungarian Wellness Mud™.
Rejuvenate your skin!
Alexandria has developed a simple yet very effective home care regimen to benefit all skin types and conditions – a system of the following products:
Saltspring®
Dead Sea Salt exfoliates and smoothes the skin and is traditionally calming, detoxifying and very soothing. When combined with sweet almond oil, it makes an excellent exfoliant.
Mud Puddle®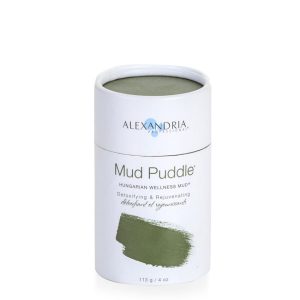 Hungarian Wellness Mud™ detoxifies and revitalises the skin and is excellent for all skin types and conditions ranging from acne to cellulite. This high quality, versatile mud comes in a dry form and blends easily to a rich, smooth creamy paste by adding water.
Phemomen-All®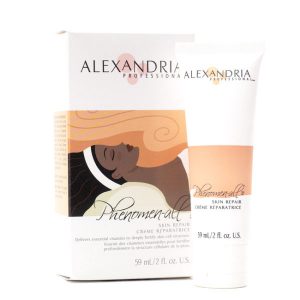 A multi-treatment cream for ingrown hair, problem skin, cuticles, calluses, rough elbows and knees. This unique combination of superb, quality essential oils work to soften the upper and middle layers of the skin allowing the quick removal of dead skin cells. This is important in treating ingrown hair. Ingrown hair occurs when a new hair is not strong enough to push through the layers of dead skin cells formed over the follicle. Phenomena-All® will keep your skin soft and help prevent ingrown hair. your skin will begin to look fresh and rejuvenated!
Maximise Results
As your Alexandria Practitioner, I will work with you to establish a routine suitable to your hair growth pattern, so that each treatment works more effectively towards the diminishment of your hair. Since the best age to start is at puberty, I encourage you to influence your daughters to start the Alexandria Professional Body Sugaring™ treatments instead of shaving.
Sun Tanning
Regular sugaring treatments will actually enhance and brighten your tan. Your skin may sunburn more easily immediately following a sugaring treatment due to dead skin cell exfoliation. I recommend you wait 24 hours before exposing your skin to the sun or infrared lamps. You should not receive a sugaring treatment on an area where your skin is sunburned.
Irritants
Do not use perfumed soap or products with chemical irritants on sugared areas within 24 hours of your treatment. Do not apply deodorant to underarms for 12 hours after a sugaring treatment. I recommend that you avoid makeup for 12 hours following a facial sugaring treatment.
Menstruation
I suggest that you do not schedule your appointments to coincide with your menstrual cycle, as you may be more sensitive.
Skin Spotting
Tiny red spots may appear on the skin for a few hours. If this should happen, do not be alarmed. This is a natural reaction caused when a hair is removed by the root. It will disappear quickly. The bigger the root, the bigger the spot. As your hair becomes refined, the spots will become smaller.
For Sensitive Skin
If you experience any discomfort or redness, simply apply the Essential Tonic and Restore Lotion from your Love My Skin Kit, purchased with your first sugaring treatment. You can also instantly calm your skin with the excellent Mud Puddle® Hungarian Wellness Mud™.
BE SAFE – GET RESULTS – GO TO THE PROS
…the certified Alexandria Practitioner!