When it comes to hair removal, we all know that shaving irritates the skin and inflames the hair follicles, while waxing is a painful cycle requiring at least a month between sessions to be effective. Sugaring is the solution! Using only natural products, sugaring is the most effective way to reduce unwanted hair growth. Suitable for all ages, all skin types, and all colours, sugaring is suitable even for the most sensitive skin. The Savvy Girl Membership offers frequent treatments at a reasonable price point for those who want the quickest, most effective path to permanent hair reduction — without the maintenance and pain!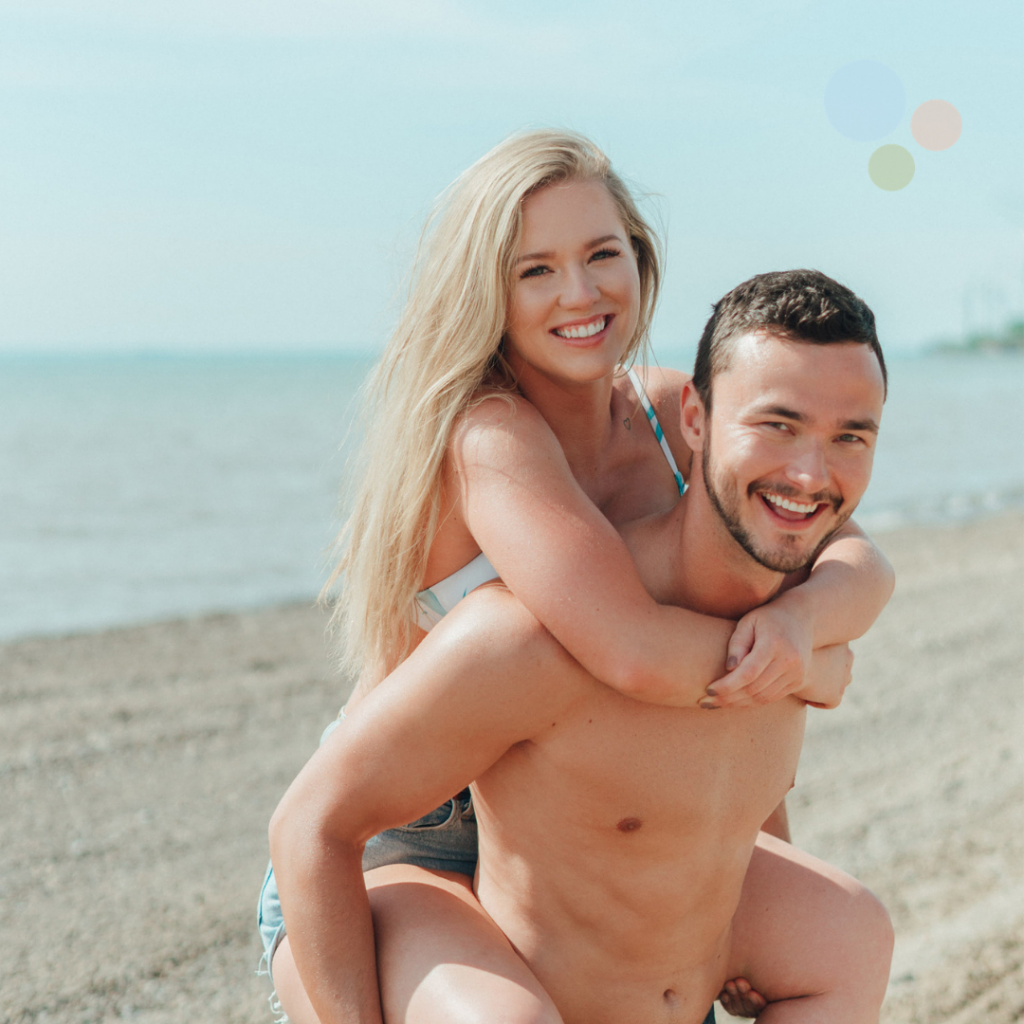 First time? Here's what to expect…
At Slow Beauty Eco Salon, your comfort and satisfaction are important. I keep you informed and prepared so that you feel beautiful and confident throughout your entire visit.
Sugaring 101
The New SmoothTM
Slow Beauty is at the forefront of a generational shift in beautiful skin. I cast aside hot wax and deliver a more comfortable hair removal technique called sugaring. I remove unwanted body hair by applying a proprietary sugar paste at body temperature, which easily comes off, and leaves skin unbelievably smooth. So smooth it's called The New Smooth.
Sugaring Vs Waxing
Sugar paste goes on at body temperature, comes off easily, and works to lubricate your hair follicles. Sugaring allows hair removal without the pain and trauma of waxing, leaving you feeling refreshed and ready to go.
Sugaring can eliminate and prevent ingrown hair, treat skin problems ranging from keratosis and eczema to psoriasis, and improve skin tone and texture. Because it's natural and gentle, sugaring works without burning your skin, damaging cells, scarring or promoting cross-contamination. So stop harming your skin with harsh wax and start pampering your skin with sugaring.
Full Circle of Skin Conditioning
Sugaring hair removal is only the first step in creating the most beautiful skin possible. That's why the ultimate routine for keeping your skin looking its best was created.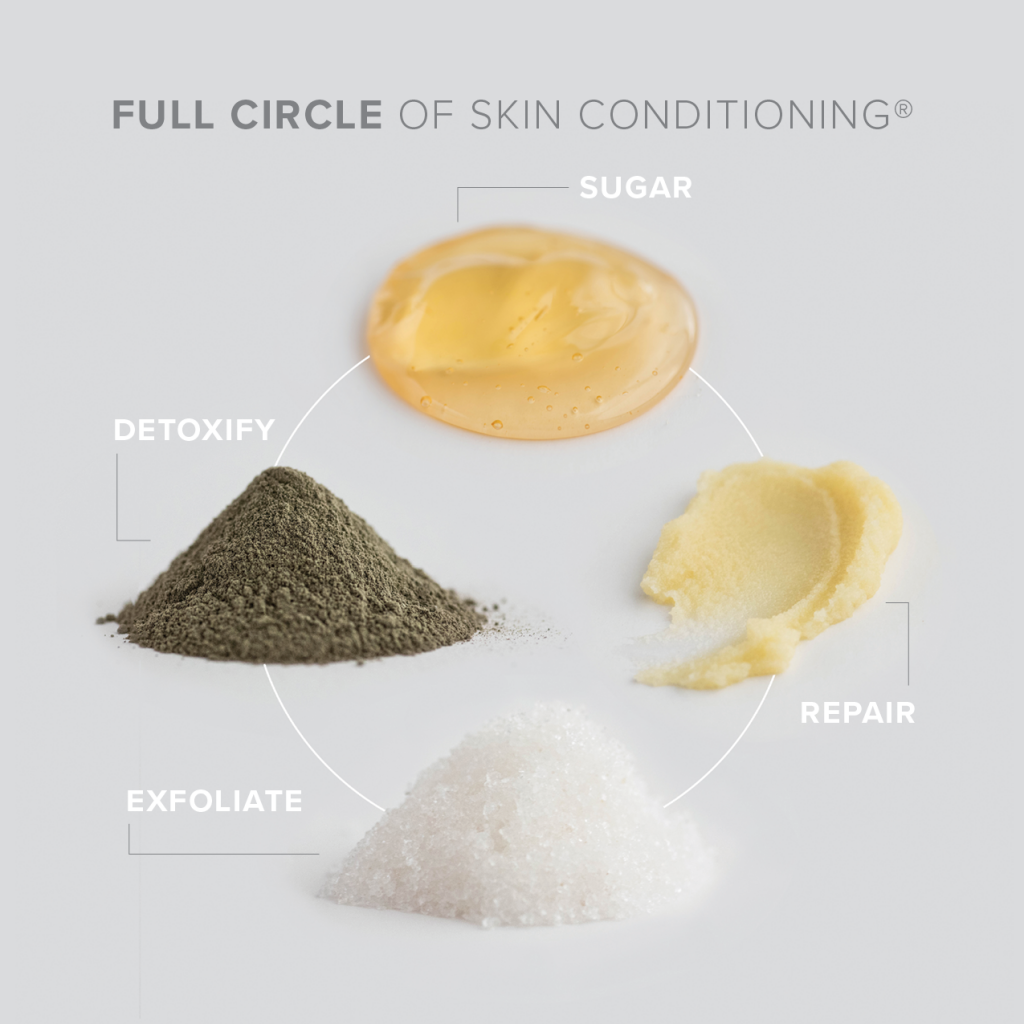 The Full Circle of Skin Conditioning program helps produce smooth, healthy, beautiful skin with natural products that feel great and produce quick results. Sugaring at Slow Beauty gives you a head start on gorgeous skin, and you can make those results even better by detoxifying, softening and exfoliating at home.
Sugaring FAQs
Sugaring is a method of epilation that is safe and gentle for all skin and hair types. Combined with the Full Circle of Skin Conditioning™️, it provides a universal system for hair removal and improving overall skin condition.

What is the sugaring product?

The sugar paste is vegan, gluten-free, cruelty, and additive-free. The formula is a simple blend of sugar, water, lemon, juice, and Acacia gum, safe for all skin types. The sugar paste removes unwanted hair and gently exfoliates dead skin cells to leave the skin soft, silky and vibrant.

The Slow Beauty difference

Certified in Advanced Body Sugaring since 2014, Natalie will help you schedule sugaring appointments tailored to your skin and hair needs. She is committed to excellent service and client education, making it easy to integrate sugaring into your regular beauty routine.

If permanent hair reduction is your goal, ask about any available packages or programs to help you achieve lasting growth reduction.

Why sugaring and not waxing?

Wax is made from resins and adheres to live skin cells, hair and any surface it touches. Removal causes unnecessary pain.

Sugar paste does not adhere to live skin cells, so it cannot lift the skin as wax does. It gently exfoliates dead skin cells when removed, leaving behind silky smooth skin. Sugar paste is water-soluble and easily removed from any surface.

Wax is applied in the natural direction of growth and removed in the opposite direction, causing unnecessary discomfort. Sugaring extracts hair in its natural direction of hair growth. The sugar paste seeps into the hair follicle, helping lubricate the hair root for ease of removal.

Sugaring is performed at body temperature, so it cannot burn like wax can. The paste adheres to the hair, not the skin, and lubricates the root for easier extraction from the follicle. Combined with hair removal in the natural direction of growth, sugaring delivers a much more comfortable experience for everyone.

What are the advantages of Body Sugaring?

Pure and Natural Ingredients

Sugaring paste is made from NATURAL INGREDIENTS and not tested on animals and is. It is so natural you can EAT it!

It Is Not As Hot

The Advanced Sugaring Paste is applied at body temperature and is safe for all areas of the body. It is even safe for spider veins and varicose veins.

It Is Easier To Clean Up

Sugar can be easily cleaned up with water – from both client and clothing. Guests will never feel sticky after treatments.

It Will Not Stick To The Skin

Sugar cannot stick to live skin cells. Live cells are wet, and because sugar is water-soluble, it will not adhere to live skin cells.

It Is Environmentally Friendly

The Advanced Sugar Paste can be used over and over on different parts of the body and is discarded after each treatment. It is never used on any other person and the sugar breaks down in the landfill with exposure to water. Wax requires constant dipping for each strip applied and the spatulas, used wax and strips never break down.

It Never Dries

Sugar will not dry so an entire area can be worked over without ever having to walk back to the sugar warmer to dip a spatula or retrieve a strip. Most waxes must be removed immediately before they dry, making the process longer than necessary.

It Will Not Break As Many Hairs

Using the Alexandria Professional Advanced Sugaring Technique, the paste wraps around the hair shaft making it pliable, while seeping below the mouth of the follicle and lubricating the hair to make the extraction more complete and gentle. The hair is eased out of the follicle only in the natural direction of growth, which helps to extract the hair intact. Because of the direction of extraction, the guest feels little, if any, discomfort.

Can Extract Very Short Hairs

The Advanced Sugaring Technique requires 3 mm or four to seven days of growth after shaving. Wax products require at least three to six weeks of growth before treatment when a client is shaving.

Leads To Permanency

After a number of treatments, the hair follicle begins to deplete. The hair grows more refined each time. Because sugar can extract the shortest hair, it is possible to extract hair in the early anagen phase, which can lead to permanency. You will see superior results after just a few treatments.

Preparing for your appointment

Please do not use depilatory, creams or shave before in between treatments as it interferes with your results. It's important to hydrate regularly to strengthen your skin. Your Practitioner will consult with you to establish a routine suitable to your hair growth pattern so that each treatment works more effectively towards the diminishment of your hair.

As you may develop a few white pustules in this area following your first and second treatments your Alexandria Professional Practitioner will treat and help prevent this by soaking a cotton pad in a mixture of Saltspring® and water and applying it to the treated area for five minutes following treatment.

Your Alexandria Practitioner will apply a Mud Puddle® Hungarian Wellness Mud™ mask immediately following treatment to quickly reduce redness in this area. You can also apply it at your convenience at home. Your Alexandria Practitioner will educate you on the many benefits of our Mud Puddle® Hungarian Wellness Mud™.

How can I maximise my results?

Beginning your hair removal journey with Alexandria Professional Body Sugaring in puberty will yield you the best results. Your Alexandria Practitioner will consult with you to establish a routine suitable to your hair growth pattern so that each treatment works more effectively towards the diminishment of your hair.

Regular sugaring treatments will enhance and brighten your skin, however, it may be more prone to sunburn immediately following a sugaring treatment due to dead skin cell exfoliation. We recommend you wait 24 hours before exposing your skin to the sun or infrared lamps and advise against the use of solariums. We will not perform a sugaring treatment on an area where your skin is sunburned.

Do not use perfumed soap or products with chemical irritants on sugared areas within 24 hours of your treatment. Do not apply deodorant to underarms for 12 hours after a sugaring treatment. We recommend that you avoid make-up for 12 hours following a facial sugaring treatment.

We suggest that you do not schedule your appointments to coincide with your menstrual cycle, as you may be more sensitive. This is a personal choice, however, and your service is able to be completed with the use of a menstrual cup (preferred) or tampon.

Tiny red spots may appear on the skin for a few hours. If this should happen, do not be alarmed. This is a natural reaction caused when hair is removed by the root. It will disappear quickly. The bigger the root, the bigger the spot. As your hair is refined, the spots will become smaller.

How can I ease the discomfort of hair removal?

Alexandria Professional has formulated a product called CC'Me (Calm and Cool Me) to calm and cool your skin before and after removing your hair. It is a pure and natural blend of Shea butter, Carapa Procera Oil (a fruit sourced in Africa whose oil has invigorating, emollient, nourishing and analgesic properties), sunflower seed oil and others. Apply CC'Me 15 minutes prior to your sugaring treatment to ease discomfort and calm potential reactions on all areas of the body. Apply post-treatment by massaging a small amount of CC'Me to the treatment area.

When should I avoid sugaring?

The following conditions can not be sugared:

Enlarged Varicose veins
Phlebitis
New scars
Sunburned skin
Warts
The inner ear
Network beards
Bruises or lesions
Skin tags
Raised moles

If you are using the following on your skin, you are ineligible for sugaring:

I have tried laser and it didn't work. Does this mean that sugaring won't work either?

No. Sugaring is epilation – hair removal by the root, whereas laser uses concentrated light to destroy the hair follicle.

At Slow Beauty, we refer to Brazilian hair removal as an "L.A. Bikini," and we have three different options that eliminate varying areas of hair removal: Classic Bikini, Extended Bikini, and L.A. Bikini.

Will sugar damage my skin?

Absolutely not. Sugaring will not damage, burn or scar your skin.

Waxing is hot. Does sugaring feel like hot waxing?

Sugar hair removal isn't hot — it isn't even close. The sugar paste is body temperature, so you don't have to deal with hot, burning wax on your skin, making it perfect for sensitive skin.

Absolutely! The sugar paste that we use is natural and water-soluble. The sugar paste is so safe that it's edible! When you use sugar, you only get beautiful skin.

Why switch from a loofah to an exfoliation glove?

Loofahs cannot be disinfected and can cause adverse skin conditions resulting from bacteria growth in the sponge. Exfoliating gloves can be used and sanitised like a washcloth for a more sanitary method of gently removing dead skin cells.