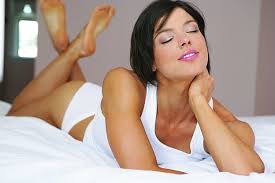 When it comes to hair removal, the difference between depilation and epilation is fundamental. Depilation is the removal of hair at the skin's surface, while epilation is the removal of the hair below the skin.
Examples of Depilation
Shaving – Hair is tugged and cut off at the skin's surface. This can actually make the hair appear to be darker, stronger and more coarse-feeling as it quickly grows back.
Depilatories – Depilatories are composed of harsh chemicals which work to disintegrate the hair at the hairline, weakening the hair and allowing it to be rubbed off. The chemicals in depilatories can be very irritating to the skin, leaving redness and soreness when used.
Abrasives – There are several types of abrasives. They are often like mild sandpaper, used to remove fine hair by rubbing it off, leaving the skin irritated.
Threading – Hair is tugged out by a very impressive ancient art of hair removal by a quick manipulation of hands, fingers, mouth and thread. A high percentage of hair is broken.
Examples of Epilation
Waxing – Wax is available in various forms, i.e., hot wax, cold wax or liquid wax, yet they all share several similarities. All wax products contain organic or synthetic resins or beeswax and are removed using cloth strips or the wax is allowed to harden (dry) on the skin and removed by gripping the edge of the wax.
Sugaring – Body Sugaring is a gentle hair removal method, suitable for all parts of the body. Safe and effective on all skin types and hair textures, sugaring is suitable for everyone. The sugaring paste used is a blend of natural ingredients with no chemical additives so there is no fear of any harmful side effects. The application of this unique product will also remove dead skin cells leaving the skin soft, silky and healthy.
Electrolysis – With this method, a fine probe (needle) is inserted into the follicle until it reaches the root. Electricity (galvanised current) is then conducted through the needle to kill the hair root.
Tweezing – Removing hair with tweezers is an ancient rite – and certainly has not improved much over the years. In modern times, women generally limit tweezing to the eyebrows.
Laser – Lasers use a process called photothermolysis. It consists of an invisible laser beam being cast over the area to be treated.